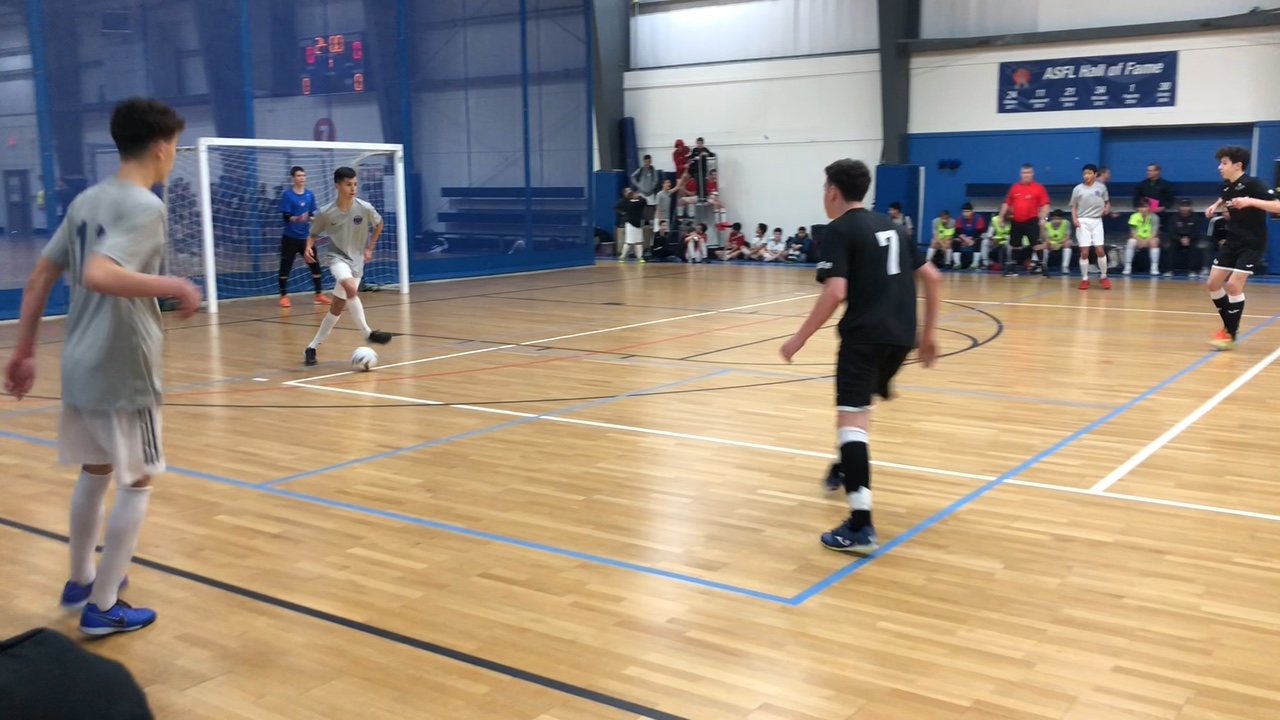 Ginga's Training
We offer best-in-class futsal  training to players of all levels around northern New England. From Elite, National Team prospects, to focused players that are committed to improve their skills, we help our players' development path. Our program is focused on technical and tactical skills.  We train in small groups, aligning players of similar and complementary skills, to enrich their experience.
Training Options – Winter Season
Program
Description
Ages
 Day and Time
Price
Ginga Futsal

Train Futsal all year-round with Ginga Futsal.  Focus on developing the game fundamentals and build a strong long term foundation for the game.

We will train on Tuesday evenings, starting on 11/29 and ending on 1/31 (no activity on 12/20 & 12/27).

2011-2016

Tuesdays 7-8pm

Roxbury Latin

$295
10 Reasons to Do Futsal Training
Rewards
Futsal develops the same basic technique, skills, tactics, and knowledge as the 11v11 outdoor soccer game.
Ball Touches
Players touch the ball 210% more often than with indoor soccer, which increases ball competency.
Ball Control
With limited space, defined touchlines and constant opponent pressure, improved ball control technique and skills are required.
Continuity
Because action is continuous, players must continue the play instead of stopping and watching.
Support Play
To escape from tight situations players must make supporting runs when teammates have the ball.
Speed of Play
Constant opponent pressure and a 4 second restart rule means players play and think fast.
Knowledge
As the action is nonstop the players are able to develop and improve technical and tactical understanding… no kick and run style of play is possible.
Finishing
More opportunities to shoot; and with a smaller goal, players learn to shoot more accurately.
Play Fair
The Laws of the Game encourage playing skillfully and avoiding physical fouls.
Fun
The speed and intensity of the game is great fun for players, coaches, and parents!